Clean Water Systems and Stores: Excellent products and expert customer service
We purchased a Pro-OX iron and sediment filter plus a spin down sediment filter to remove the sand and iron that was getting through our whole house water filter system (Aquasana system) from our well. The Pro-OX iron filter is working great – no more iron stains! The spin down filter is also working well. Excellent products!
Every local plumbing company that looked at our problem wanted to scrap our 2-year-old filter system and install expensive salt water softeners which we didn't want. This system works ahead of our filter system and enabled us to remove one of our water filters. It was significantly less expensive, and there are no filters to change — much easier to maintain.
Read more about iron and sediment filter.
[edsanimate_start entry_animation_type= "shake" entry_delay= "0" entry_duration= "0.5" entry_timing= "linear" exit_animation_type= "" exit_delay= "" exit_duration= "" exit_timing= "" animation_repeat= "1" keep= "yes" animate_on= "load" scroll_offset= "" custom_css_class= ""]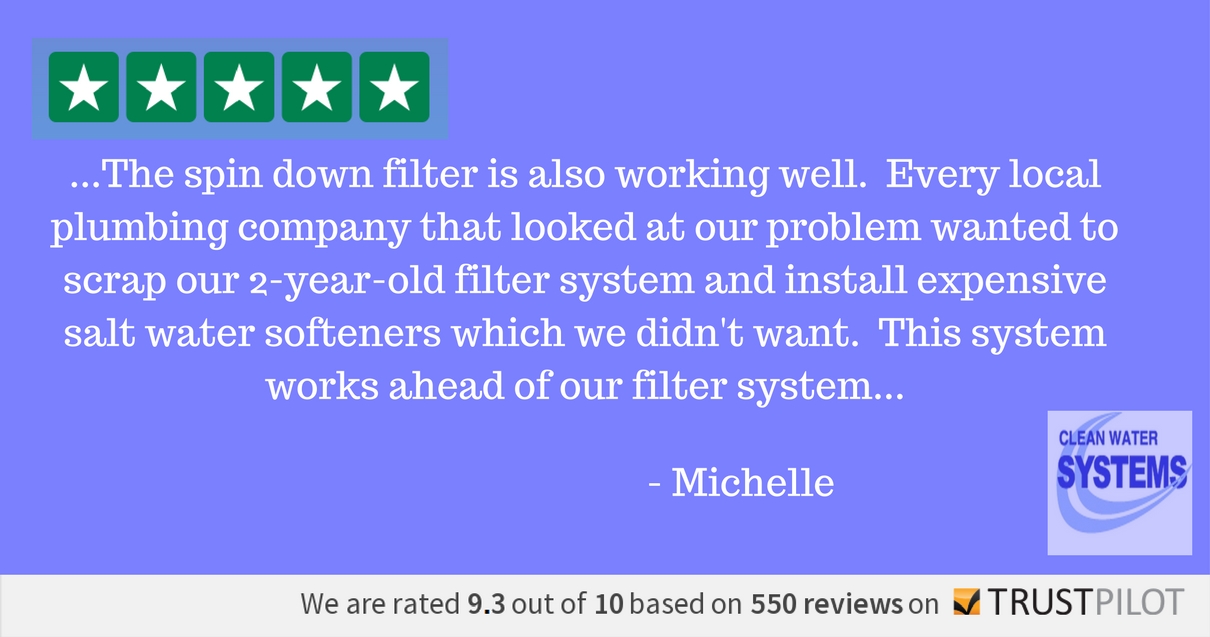 [edsanimate_end]